COMMUNITY HIGHLIGHTS VOL.6
Dear Mercenaries,
Welcome to the 6th Vol. of the Community Highlights!
As usual, all the content produced by you, our Ironsight Community!
We got a lot of smart plays and music montages this week so buckle up, free your mind and enjoy this spate of tasty videos!
Twitch Clips
Mind games get the better of Lincuxe.
In Blackwaspsgaming's game even the Killfeed can't keep up with PinkIsntWell's rampage.
Nopp gets an unconventional MP9 quadra kill!
Ranzratte gets the jump on this unsuspecting player with a sneaky Crossbow Headshot.
Uhroo flips this 1vs4 effortlessly.
Flanking pays out, if you have YogzOOGs' skills.
When your Striker Drone hits just right. Clip from AirstrikeSoraFXGaming.
In RyanRed's SnD round, IamEsMuyBien_ does "a thing"...?
A sip of coffee and RyanRed works his own magic!
TheDinosaur_XoX can't believe (oops) she did it again.
YouTube
Here's a Sniper montage courtesy of Wolf Peak. Squad!
Asgard Sniping proudly presents: Roofio.
SirAzurix is back with another great montage!
GA Ducky presents his very first Ironsight montage. Give him some love, peeps.
We greet The Kami & MaRKSmaN in their first dualtage.
This montage is as delicious as (Emo) Cheesecake.
Raitoavi showing his skills along with several weapon classes in this music montage.
And for great HK 417 frags, check out raitoavi's other montage.
Look who's back to Penta Kills: B4TB- BfourtyB
Please join us in congratulating B4TB- BfourtyB for crossing the 30K kills milestone as well.
In this last montage from B4TB- BfourtyB, any weapon is deadly in his hands.
Lastly this week, check out 'Aftermath', a dualtage from SinisterEternity!
Screenshots & FanArts
Design by PatrykPro
Design by GanaBis
3D model by manperson

Worgoroth, Chopper and Flloyd - The Mercenary Stream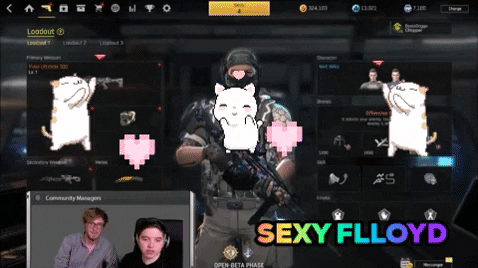 Fan-art by Trigger
You have a creation you want to share with us? Send it to us on our Twitter @IronsightEN with the dedicated hashtag:
#IronClip - For videos and clips.
#IronArt - For screenshots or Fanart creations.
or share it on our Discord in the right channel!
You might get featured in the next community highlights' volume!
This was it! Don't hesitate to provide us feedback on the forum. We are open to suggestions! Just drop us a line.
Until next time,
Your Ironsight Community Team