MINOR CONTENT UPDATE: FLAMING DRAGON
Mercenaries,
Attention! HQ has established contact and reported a new assignment. Needless to say, this is not a drill! This means ladies, pack your bags, hold one last time those who are dearest to you, as since today, 22nd of November, the "Operation November" is officially deployed.
We are excited to announce the latest Ironsight Minor Content Update: Flaming Dragon! It features a new event with exclusive rewards along with bug fixes. Last but not least, the arrival of the highly expected knife: the Golden Bowie.
Disclaimer: If you have issues patching the content update, please uninstall and reinstall the game from our website. If reinstalling didn't work please contact our Customer Support.
If you want to share your feedback, please post in the forum here.
Should you find any bug, please report it in this form.
If you have any other issue, please contact our support team here.
Operation November
A new challenge awaits you with Operation November! Meet the event challenges requirements to unlock exclusive rewards. This event starts after the patch maintenance and will last until Thursday, 6th of December.
The rewards will be the following:
Achievement: November I – Win 2 matches in Melee
Black Mamba M39 EMR (1 Day)
Achievement: November II - Kill 150 enemies with any weapon
Chrome K2C (3 Days)
Achievement: November III – Kill 300 enemies with a K2C
2400 GP
Achievement: November IV – Win 20 matches in any mode
Charm Mount Ticket
Achievement: November V – Obtain 120.000 Battle Points
Operation November Pack (Paradox Emblem & Rock Festival Title)
New Emote
Power Code - "Distortion of the Soul"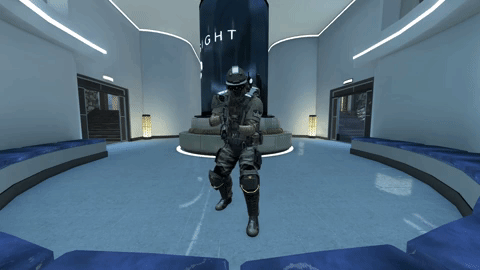 Epic:

Purple (weapons have a unique reload animation)

Rare:

Pink (weapons have a unique reload animation)

Special:

Orange

Advanced:

Blue

Uncommon:

Green

Common: Black

Assault Rifles
FOV ARX160

Fire Monkey AK-47

Angry Monkey SCAR-H

Chrome K2C
Sniper Rifles
Melee
Attachments
FOV ACOG

Dragon Fang Scout

Fire Monkey Long Eye Scope

Tiger Skins for all Sight Attachments
Shop Update
New in-game shop items (boxes and packages).
Reminder: For all boxes, only 1 item will be delivered randomly.
Arctic Limited Supply Box (30 CHIPS):
In-game currency (5000 GP / 10000 GP / 20000 GP / 50 CHIPS / 30 CHIPS)
30% EXP Boost (7 days)
30% GP Boost (7 days)

Fire Monkey AK-47

Arctic ARX160

Arctic MP7A1
Zigzag AK-12

Zigzag Vector

Zigzag FAMAS G2

Zigzag AR-57

Zigzag MK46

Zigzag MG3

Zigzag SG553

Zigzag AK-47

Zigzag G36C

Zigzag MP7A1

Zigzag Blaser R93

Zigzag ARX160

Zigzag MSBS 556B

Zigzag Ultimax 100

Arctic MP5 A5

Arctic PSG-1

Arctic LWRC 45

Arctic AK-12

Arctic FAMAS G2

Arctic PP-2000

Arctic SCAR-H

Arctic ARX160

Arctic AUG A3

Arctic MP9

Arctic AK-47

Arctic Vector

Arctic PDR-C

Arctic M4 ACC-M

Arctic P90 TR

Arctic PSG-1

Arctic Ultimax 100

Arctic CF-X50

Arctic MP7A1

Arctic K2C

Arctic HK417

Arctic SVD

Arctic Blaser R93

Arctic AUG A3

Arctic G36C

Arctic TAR-21
K2C Chrome Pack (2970AP):
Special K2C Chrome Pack (6000 AP's):
Chrome K2C
350 CHIPS
Power Code Emote
Reminder: For all packages, you will receive all the items it contains. 1 purchase per account.

Bug Fixes
Charm Ticket Icon is now displayed when opening boxes
Weapons EXP is not earned anymore while playing special modes such as Sniper and Melee
Known Issues
Event duration displayed in-game it's not accurate and it will be fixed during next maintenance.