Mercenaries,
Another week has passed, and it's now time for our 17th Community Update!
It's Friday the 13th, so get ready for all the latest lucky news, the most unluckiest clips, and maybe even Jason…! Let's get started.
Weekly Highlights
Weekly Maintenance - Hotfix Postponed
The fix for the M4 ACC-M issue and the performance improvements on our new mode and map have been postponed due to unforeseen issues during this week's maintenance. Our developers will keep working on this fix and it should arrive to our server during our next maintenance.
20K Discord members Giveaway
Recently, we reached +20k members on Discord. To celebrate this new milestone, we decided to prepare something for you
! Keep an eye out for a Giveaway on our social media this weekend!
Facebook Animated Banner Creation Contest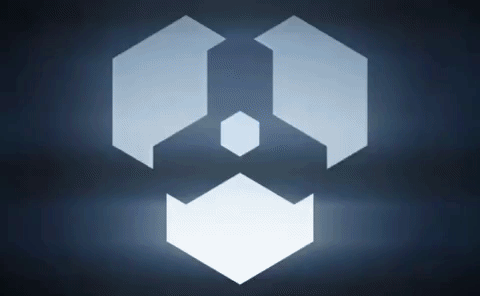 A new forum event is live and it's all about creativity again! Gather your inspiration, warm up your softwares and free your mind! More information here.
Partner Applications Closed
We closed our Partner Application form today with ~300 new applications and will not accept any additional ones until further notice. We will review all the remaining applicants and then send an email to tell you if you are selected to be a partner or not. Please remain patient while we finish our review, it might still take a couple weeks.
Coming Up
Applications for the partnership program are closed, but our team still has a lot of them to review! It will take a bit more time before we finally select our second 'wave' of Ironsight-Partners!
In other news, we already received information regarding our next patch, and the team will soon start testing it! Stay tuned for more information
Finally, Charly will soon come back from his mission in South Korea! Let's see what he brings back from this assignment!
Clips of the week
On the menu this week we have a varied selection of guides, montages, highlights and other Ironsight delicacies. As always, please give these content creators some Ironlove!
Let's start with this clean ace on Titan from iryanrv!
https://clips.twitch.tv/LuckyTransparentDonutLeeroyJenkins

Visching sweeps the enemy team with the Ultimax 100!
https://clips.twitch.tv/DependableSmokySrirachaFutureMan

Northcuttow has a hard time explaining to his mate he got a triple collateral!
https://clips.twitch.tv/FunVainCaterpillarKevinTurtle
Even RiahLynn is surprised at how good her sniper shots are!
https://clips.twitch.tv/TardyAssiduousTigerCoolCat

VoodooFPS is back with another Nadespot video, this time on Mart!
You shouldn't mess with EcksDee!
Teiwaz TV is back with a new weapon showdown!
And let's finish this week with a great music montage from Rhino!
You have a clip you want to share with us? Send it to us on our Twitter @IronsightEN with the hashtag #IronClip or on our Discord Channel and you might get featured in next week's highlights!
Reminder: Please bear in mind these updates are meant to keep you informed about our short term projects. Don't hesitate to poke us and tell us what you think about this communication format! We want to keep you in the loop as much as possible, and your feedback is always valuable. Larger topics and long-term projects and priorities will be addressed in letters from our product manager Charly as mentioned earlier.
Keep shooting and see you in the next CM update!
Your Ironsight Team