Mercenaries,
Welcome to our 8th Community Update! This week was shorter due to a national bank holiday (again), so let's start immediately!
Weekly Highlights
Dog Tag Title for previous Beta Testers
During this week's maintenance, we sent the missing Beta Tester dog tag titles (for CBT and Tech Beta testers). Please check your storage and redeem it before it expires!
Trinitium Event issue addressed
We are aware that many of you had issues with the Trinitium event, which ended this week. We apologize for the inconvenience and would like to remind you that Ironsight is still in Open Beta, which means we are running some tests. This was the first instance of an in-game event on our version which implied that issues were a possibility. Nevertheless, all of you worked so hard on it that we decided to send you the missing rewards from the event during this week's maintenance. We have learned a lot from this experience and will work even harder toward bettering the next in-game events.
OFAC News
We announced some important information that may affect certain players and their connection to our Ironsight servers. Read the full news here!
Events
End of Dog Tag Title Creation event
The Dog Tag Title Creation Contest ended yesterday! Have a look at the participants' creations here! We will decide on the winners next week and will present you the winners.
Unsupported Languages on Discord
We created new channels on the Ironsight Discord for "unsupported languages". So far, we have the following channels available: Italian, Spanish, Portuguese and Russian. This category was created so players from these communities can talk about Ironsight in their language on our Discord. We do not support those languages so we will not be able to answer questions / give technical help / moderate those channels.
Coming Up
Next week, as usual, our team will work on more Events for the Community!
We are still working alongside our Partners to create rewards to be distributed through their content. You can expect some giveaways and contests already this weekend! Look out for announcements on our Discord! Today starting with ReeCeDoW!
Clips of the week
We got a lot of short but hilarious reaction clips this week so you know the drill! Check out our selection of Ironsight clips and videos from this week and give these mercenaries some love!
We can't get enough of Kingcheez's reactions in this TAR-21 clip!
Even Tyronesama can't believe he pulled that no-scope!

Joyfulotter gets an impressive long range Crossbow kill during a dusty Outpost game.
Don't be like Leafx and always check around corners for sneaky claymores.
Creativemonkeyz uses all of his arsenal in this very intense clip!
Watch as Pacerr_ dominates this SnD round!
We are completely out of words with bluetherobot's hilarious ninja defuse on Titan.
We always love a good 1V5 clutch on SnD. Spotted from ewanquasar's stream!
Nothing like a chill highlight montage to end the week, courtesy of Rhino.
And here's one more musical fragmovie, this time from [Blackdemon]!
Need a beginner's guide on how to easily get GP? Check out MarshalONE Gaming.
Finally this week, join us in congratulating epixLarious for reaching 5000 subscribers!
Quick shoutout to Trigger from our Discord who had some fun with these 2 Ironsight gifs!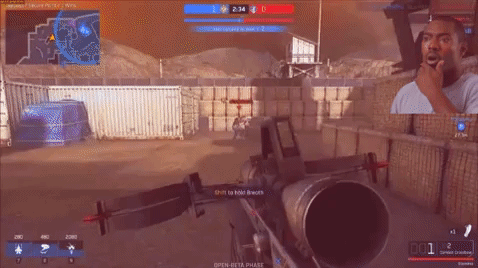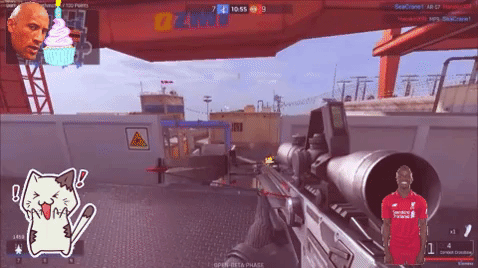 You have a clip you want to share with us? Send it to us on our Twitter @IronsightEN with the hashtag #IronClip or on our Discord Channel and you might get featured in next week's highlights!
Reminder: Please bear in mind these updates are meant to keep you informed about our short term projects. Don't hesitate to poke us and tell us what you think about this communication format! We want to keep you in the loop as much as possible, and your feedback is always valuable. Larger topics and long-term projects and priorities will be addressed in letters from our product manager Charly as mentioned earlier.
Keep shooting and see you in the next CM update!
Your Ironsight Team