Mercenaries,
Welcome to our 7th Community Update! This week was shorter due to a national bank holiday, so let's get right into it and may the fourth be with you!
Weekly Highlights
Dog Tag Title for previous Beta Testers
You waited long enough for your exclusive beta tester reward. Now, all previous Beta Testers (Closed Beta and Tech Beta) that also subscribed to our newsletter should have received their exclusive Tester Dog Tag Title. Check your emails for more information!

Important: We are aware that some players experienced issues subscribing to the Aeria/gamigo newsletters and therefore didn't receive it properly. We are investigating this issue and will let you know once we learn more about it. Please refrain from contacting our support about this for the time being.
Events
A new mission awaits you. The new facility IRONWORK is out and we don't know much about it yet. We need you for a recon mission! Record as much footage off this map as possible. HQ counts on you! Read more about this contest here!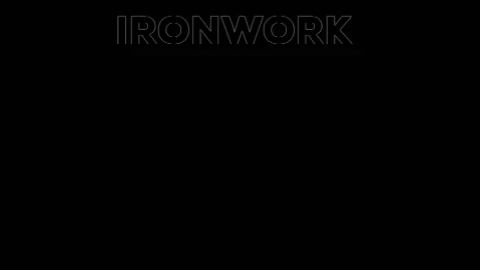 Our team event is over and many of you tried to guess the correct combination, but in the end, no one was able to find all the correct animals. Here is the solution to this event:
Chopper - Koala
Flloyd - Meerkat
Splashy - Elephant
Vanilla - Tortoise
Deadpool - Kangaroo
Charly - Lion
Reeds - Capybara
Worgoroth - Pangolin
How close were you to the full correct answers?
Trinitium Event issue
Many of you reported issues with our ingame event "Trinitium Rush". In light of these, we used Thursday's emergency maintenance as an opportunity to have a look into it. As a result, any ongoing progress on the event has been reset. We are still looking into this issue, but if you were still chasing the last tier rewards, you will most probably have to start over. We apologize for the inconvenience caused.
Partner List Page
Want to know who are the current Ironsight Partners? Then have a look at our brand new partner list page on our website! You will find links to their main channels so check them out and give them some iron love!
A look into Community-created tournaments
A few players from our community are preparing a new tournament for next week! Have a look and if you are interested, and sign-in to win some cool rewards! We are looking forward to see some competitive action!
Additionally, the Esport Hub will kick off another 5V5 SnD Tournament this Sunday 6th of May. And to top it off, they recently announced their first 5V5 season leagues! If you have a team and think you have what it takes, check out their page here ("Leagues" tab)!
Coming Up
Next week, as usual, our team will work on more Events for the Community!
We are working alongside our Partners to create rewards to be distributed through their content. Expect giveaways and contests through your favorite Ironsight partners' channels!
As said in the previous Community Update, soon, we will add on Discord a section for unsupported language. Be ready to speak some Wookie, Jawa, and other less exotic languages!
Clips of the week
The force was with many of our rebels this week on Ironsight! Here is the best our Padawans had to offer in the battlefield!
Korrosiv gets a sweet Angry Monkey DSR Penta followed by a Double Collateral.

https://clips.twitch.tv/AffluentRamshackleSnailSwiftRage

The Midi-chlorian counter is off the charts in Dreamspear's Magic Knife clip!
https://clips.twitch.tv/CredulousPopularShrewRedCoat

The NoScope Force is strong within Fukushimawow.
https://clips.twitch.tv/WonderfulAgreeableHyenaANELE

Last clip of the week with Dorwulf falling in Dam's version of the Sarlacc pit.
https://clips.twitch.tv/QuaintObservantEelNinjaGrumpy

Even Darth Vader would have laughed at this funny montage by epixLarious!
*Reddington* channels his inner John Rambo in this hilarious Light Sab… Machine Gun montage
Lastly this week, AnthonyCSN is back with another Ironsight video!
You have a clip you want to share with us? Send it to us on our Twitter @IronsightEN with the hashtag #IronClip or on our Discord Channeland you might get featured in next week's highlights!
Reminder: Please bear in mind these updates are meant to keep you informed about our short term projects. Don't hesitate to poke us and tell us what you think about this communication format! We want to keep you in the loop as much as possible, and your feedback is always valuable. Larger topics and long-term projects and priorities will be addressed in letters from our product manager Charly as mentioned earlier.
Keep shooting and see you in the next CM update!
Your Ironsight Team