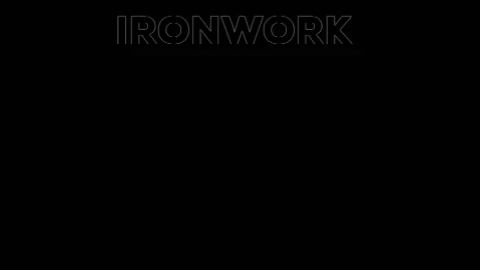 Mercenaries,

A new mission awaits you. The new facility IRONWORK is out and we don't know much about it yet. We need you for a recon mission! Record as much footage off this map as possible. HQ counts on you!
The first video creation contest was very successful and a second round was to be expected! But this time, you will have a topic! This time, you will have to come up with a video or clips from the new map "Ironwork".
How to participate:
Very simple. Just create a video related to the new map "Ironwork" and upload it on a video hosting website like YouTube or create a Clip from a stream. Afterwards create a post on this thread in the following format:
Event Dates:
The event will last until the 31st of May!
Rewards:
We will select our favorite submissions to be featured on our Youtube channel, social media and website to give a little push to your own channel!
On top of that, we will select a Grand Winner that will get an additional 50 chips and 3 supply boxes!
The Top 3 entries will receive additionally a forum badge.
Rules:
Only 1 submission by participant.
Minimum Length: 30 Seconds / Maximum Length: 3 Minutes
You have to have a VISUAL ASSET (Video). Please provide us your submission as an upload on your own YouTube or Twitch channel.
You must post the Youtube or Twitch link to your entry in this thread.
If you are selected as one of the winner entry, then we might ask you for your original file.
Any copyright infringement or piracy is absolutely forbidden. Your video should be just that, your own video!
We reserve the right to disqualify any video that may breach the rules of the contest or our ToS!
No exceptions for participation outside of the set time frame will be given. Sorry!
Nothing inappropriate!
Every submission to this contest can and will be used by Aeria Games and/or gamigo for promotional purposes.
The winning video will be decided by the CM Team.
We hope to see a lot of awesome looking videos and can't wait to see what you will create!
Your Ironsight Team
P.S.: Some tips for your video creation:

- Royalty free music: https://www.youtube.com/audiolibrary/music
- Hide HUD in-game with ALT+U
- Easy Anti-Cheat's Open Broadcaster FAQ: https://support.easyanticheat.…bleshooting/obs/?lr=en-us